Adolphe Chailet's "Shelby" Bulbs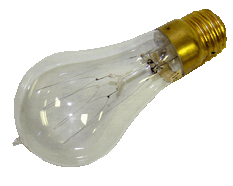 Type of Artifact

Multiple Objects

Danger Level

None

Current Location

Warehouse & Other buildings used by Warehouse employees

Agent(s) who Retrieved

Unknown

Also known as

Unknown

Country of Origin

Unknown

Effects

Never burn out

Time Effects are Active

Forever

Light bulbs that illuminate the Warehouse and are supposed to never burn out. They were invented in the 1890s.
Ad blocker interference detected!
Wikia is a free-to-use site that makes money from advertising. We have a modified experience for viewers using ad blockers

Wikia is not accessible if you've made further modifications. Remove the custom ad blocker rule(s) and the page will load as expected.