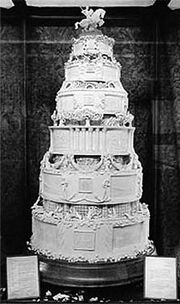 Effect(s) unknown.
Queen Victoria was queen of the United Kingdom of Great Britain and Ireland from 1837 to 1901. She earned the nickname "the grandmother of Europe" because 26 of her grandchildren married into noble and royal families across the continent. Her reign lasted for 63 years and 7 months, which was longer than any other British monarch and longer than any female monarch in history. Her rule was known as the Victorian era, which was a period of industrial, cultural, political, scientific, and military change within the United Kingdom, and was marked by a great expansion of the British Empire.
Ad blocker interference detected!
Wikia is a free-to-use site that makes money from advertising. We have a modified experience for viewers using ad blockers

Wikia is not accessible if you've made further modifications. Remove the custom ad blocker rule(s) and the page will load as expected.