A group of agents based in Chicago, Illinois, USA.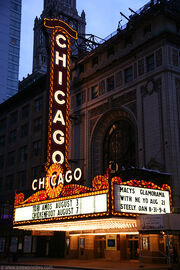 Description
Edit
The Chicago regional base is located in the famous landmark Chicago Theatre. This makes it easier for the agents to sneak in and out of the building at all times of the day. The building links to the city's subway system, and its vault is the famed vault of Al Capone.
Ad blocker interference detected!
Wikia is a free-to-use site that makes money from advertising. We have a modified experience for viewers using ad blockers

Wikia is not accessible if you've made further modifications. Remove the custom ad blocker rule(s) and the page will load as expected.