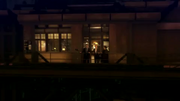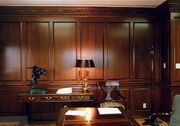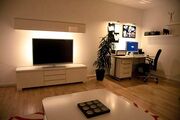 The first area reached after the Umbilicus to the Warehouse is the Supervisor's office. This room houses the Warehouse's computer systems as well as the main power and the central alarm system used in cases of emergencies. Along the wall to the right and rear of the desk are two massive filing cabinets. The first wall of drawers resembles an old library card catalog. The second has yet to be identified. In one corner, a small kitchenette sits in an alcove and includes a refrigerator and coffee maker. Directly next to the kitchenette is a metal, circular staircase leading to an upper level.
Ad blocker interference detected!
Wikia is a free-to-use site that makes money from advertising. We have a modified experience for viewers using ad blockers

Wikia is not accessible if you've made further modifications. Remove the custom ad blocker rule(s) and the page will load as expected.